Located at the important economic centre city of Yangtze River delta-- Ningbo£¬Ningbo Nenshi Communications Equipment Co. Ltd. is a high-tech enterprises engaged in R&D, manufacturing and marketing of communication network equipment. With more than a decade experience in the field of network communication technology and engineering, We own five-system service which can provide a full range of complementary products and solutions. The series contain "Integrated Cabling System (ALL-LAN)," "FTTH (FTTX)" ,"Lightning Protection System (SPD)", "Electrical appliances (ESEA)" and the Security System.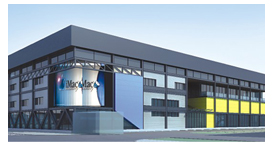 NENSHI currently has more than 500 staffs, of which more than 30% employees get college degree or above. Now our company owns more than 30 engineers with strong R & D department, guaranteed the company introduce new products years after years and providing customers the most advanced products and services. With a modern garden plant over 30,000 square meters, The company has a R & D and technical support center, a MEA automatic network analyzer, FLUKE tester, and ROHS testing and other advanced testing equipment testing laboratory. Our products are in high quality by the UL, CE, CCC, ISO 9001, TUV, VDE Testing Center of the Ministry of Information Industry and other international authoritative certification.

Through years Nenshi staff have been made tireless efforts to innovate with time and get development, the company received more than 30 national patents, two of which are invention patents and ten of which are utility patents. We also join in the " National standard establishment of lightning arrester development " and get " Provincial Science and Technology Award prize "and other technical honor, then in 2008, we received the title of national high-tech enterprises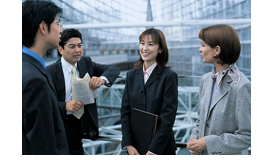 All previous classics tries hard indefatigably more than 10 years in the international market, the products sell past world each district. Nowadys, ¡°NENSHI¡± has been authorized the international registered trade mark in Germany, France, India, Cuba etc, and through the brand popularization activity makes ¡°NENSHI¡± a good international status and popularity.
NENSHI adheres a vision that creating the No.1 brand in intelligent building field and establishing 20 business office in the main urban areas in the next 3 years. We are making a plan to build an impeccable sales network and reach a 200 million sales volume in the next 5 years so that becomes to a the top three enterprises of national brand.